Every year ASPADO organizes two International Tournaments, one in each Delegation (Madrid and Cádiz)
Two categories by age are disputed: Children's and Adults.
Four categories by level: Sport's skills, Low Adapted, High Adapted and Competition.
All information will be posted on our website and on Social Media, if you would like to participate in our next tournament, please contact us!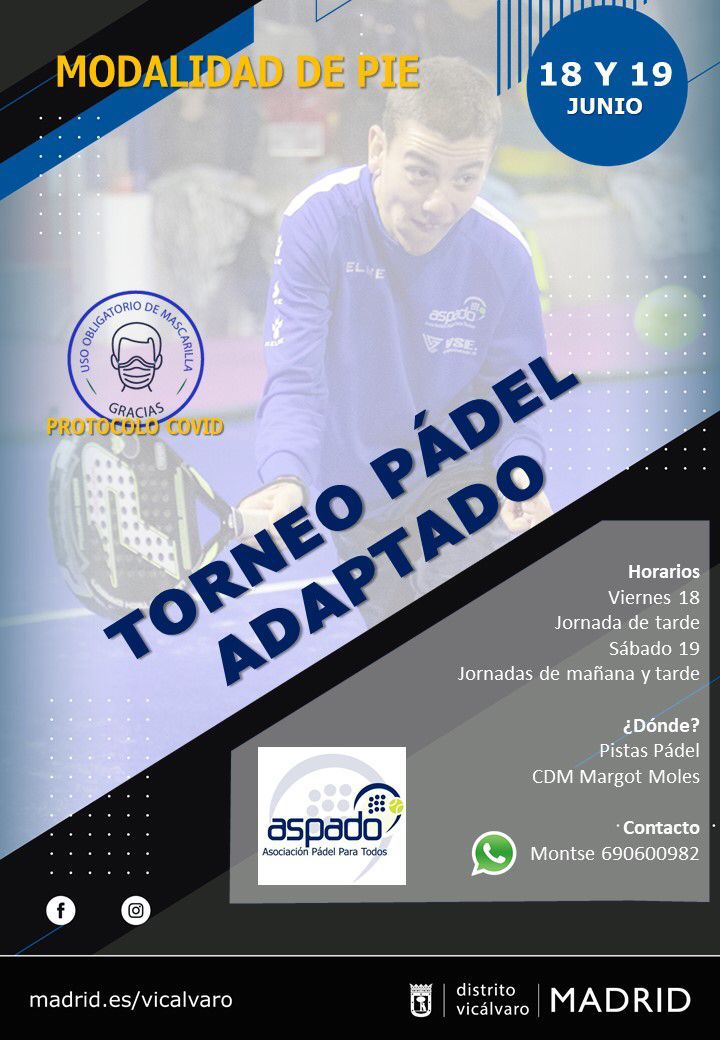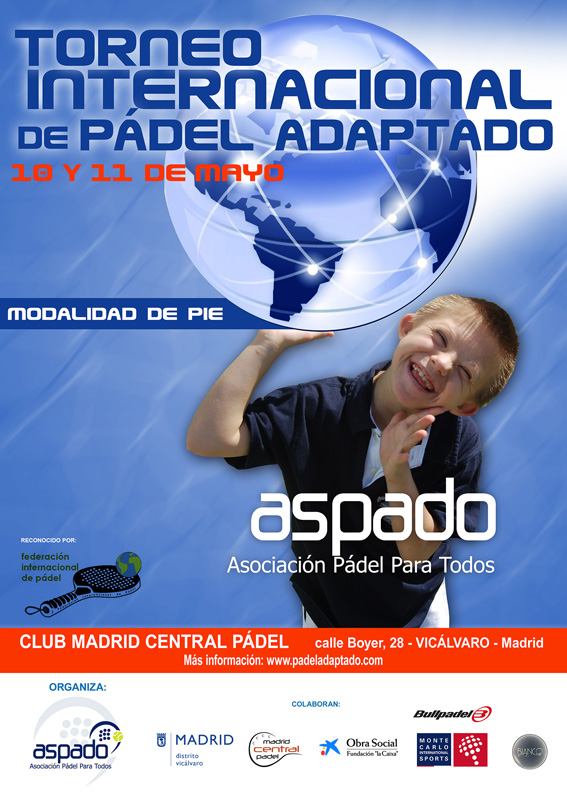 +34 690 600 982
padeladaptado@gmail.com