Welcome to the Ranking (Solidarity League) ASPADO.

The league is played in the eastern area of Madrid and we have the collaboration of the following clubs:
MADRID CENTRAL PADEL.
HITPADEL COSLADA.
LA UNION.
It consists of two completely independent periods in which you can participate:
September-January.
February-June.
The cost for participating in the ranking is 15 euros and the payments go entirely to the Association.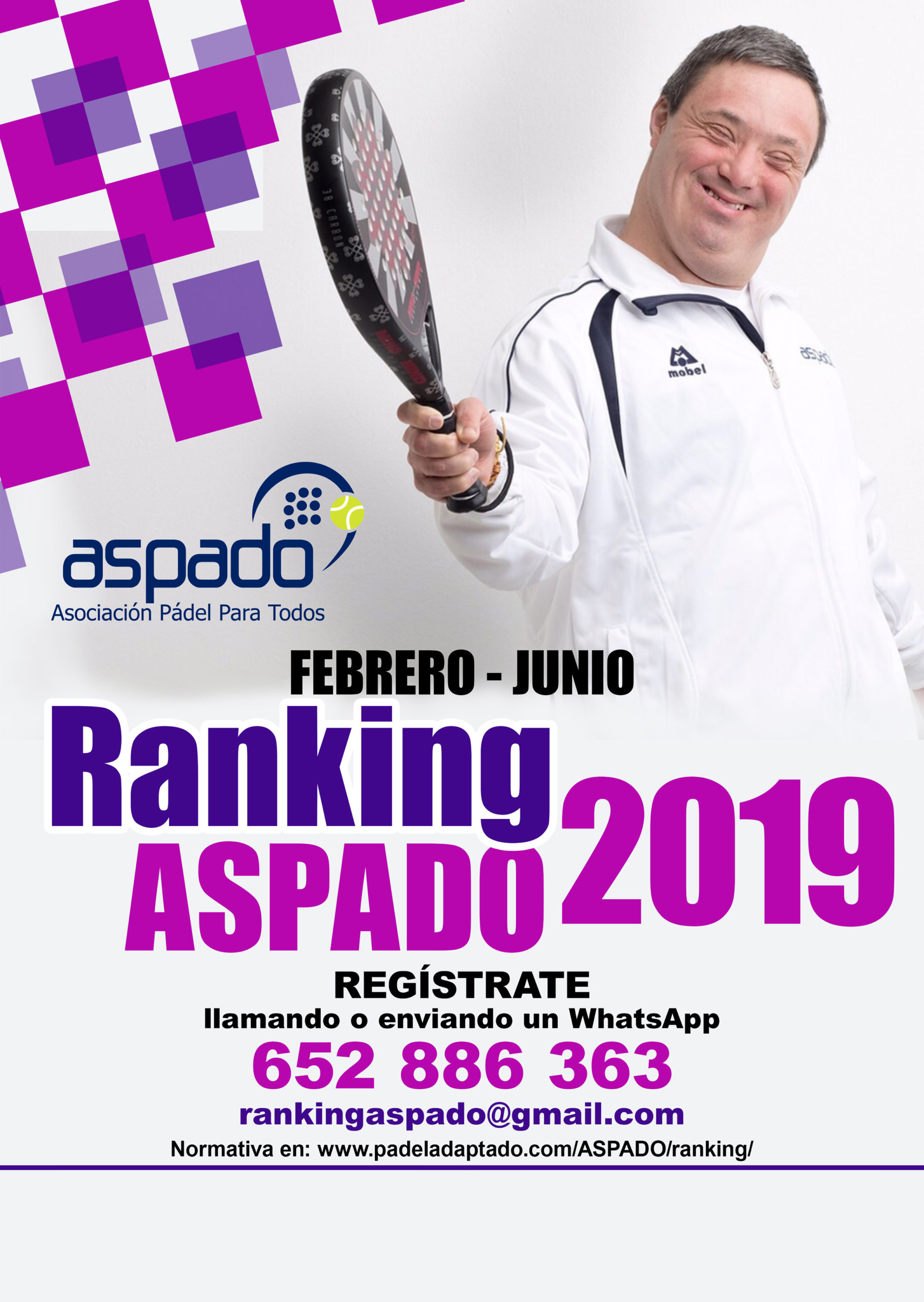 To participate in our ranking you must complete your information and that of your partner in the following link.
Check the basic information of the ranking: duration, how much it costs, where to play, game format and more.
The ranking uses the Swiss System. Get information on what it consists of, as well as the rules we use.

+34 690 600 982
padeladaptado@gmail.com